(Fav-92216) Movement of cards is irritatingly difficult
complete
I wasn't sure this was a bug or a feature request, more a use-ability improvement.
When I am attempting to move a card into another card, in sheet view, it is soo difficult to actually do it reliably.
More often than not the UI will try and move it above or below the list of cards in the sheet, and a user finds themself looking to get a micro-movement of their mouse to find that sweet spot in the UI where the drop will result in a "Move into" rather than a move above or below.
marked this post as
complete
marked this post as
in progress
Merged in a post:
Fix horrible drag and drop UX in Sheet View
Every time I drag and drop a card to another sheet board it parents it to the wrong card. It is currently impossible to move a card between two expanding groups without nesting it, I just wanna reorder some cards and then everything starts nesting, it's so annoying.
Drag and Drop should only cause a card to become a child of a group when it is dropped onto that group or between nested cards. Not when the card above is nested, but the card below it is not indented.
Also, it is so hard to nest things when I actually want to. Make it so when my mouse is towards the top of a card it moves it above it, but when it's in the middle of a card it nests it please.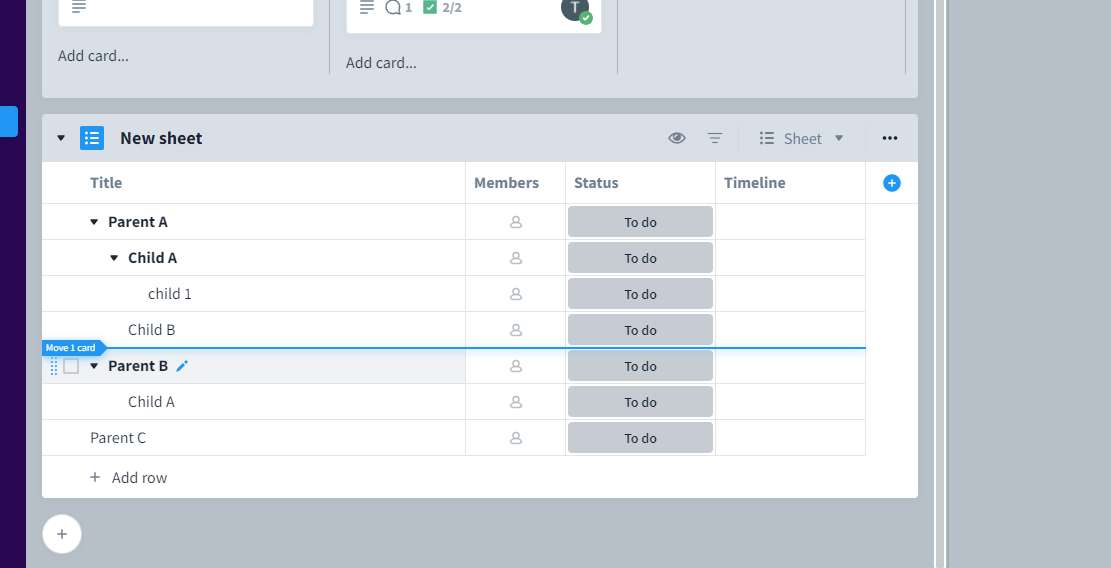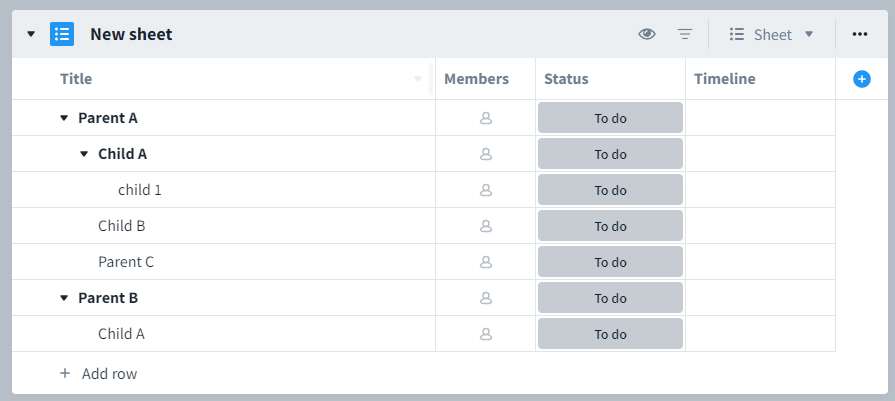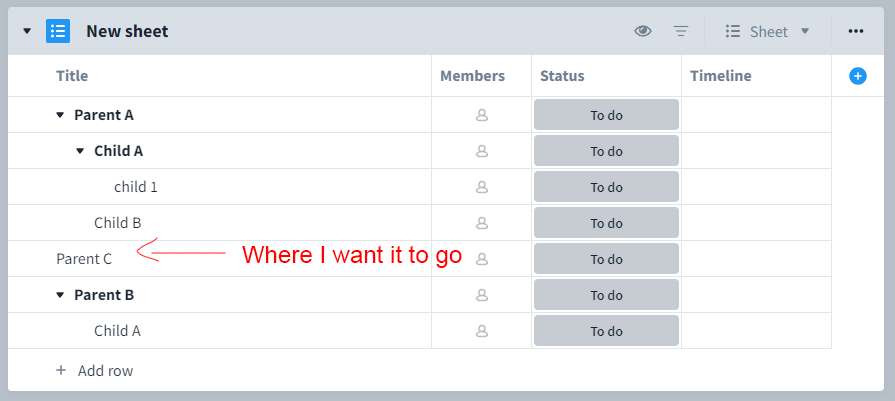 marked this post as
planned