make child cards visible on card details
complete
the parent card list is a great new feature, but i find myself still listing out subcards in the main field, or worse, using dependencies to show the association.
having a child card section on the card details would greatly provide anyone working on a maintask with details of each related subtask.
this breakdown can be "Parent" and "Child". Similar to how "Before" and "After" dependencies are listed.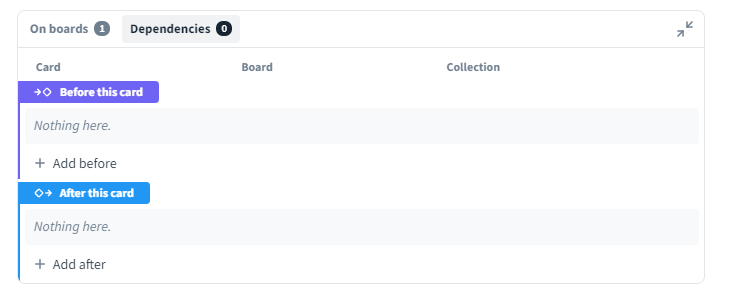 marked this post as
complete
Merged in a post:
Sync child cards to all boards the parent card is on
I often break down cards into multiple child cards. When the parent card lives on multiple boards I then have to add all individual child cards to all boards so everyone has the same view. Also if someone later adds an additional child card it is only added on the particular board that user is looking at. This is really annoying because it depends on the board you're looking at if you have a full view of the child cards a card is broken into. I'd like to have an option to sync all child cards to all boards the parent card is on so that everyone is looking at the same thing.