⭐ Make "Saved Views" local to Board, Collection or Global
complete
I want to be able to see different "Saved Views" in different collections. Currently, if you have a board added in 2 different collections and change the view, that view is updated everywhere by default (global). This should be an option instead.
EXAMPLE USE CASE:
I want to use the same Backlog to see my "User Stories" in my User Stories Collection and my "Bugs" in my Bugs Collection.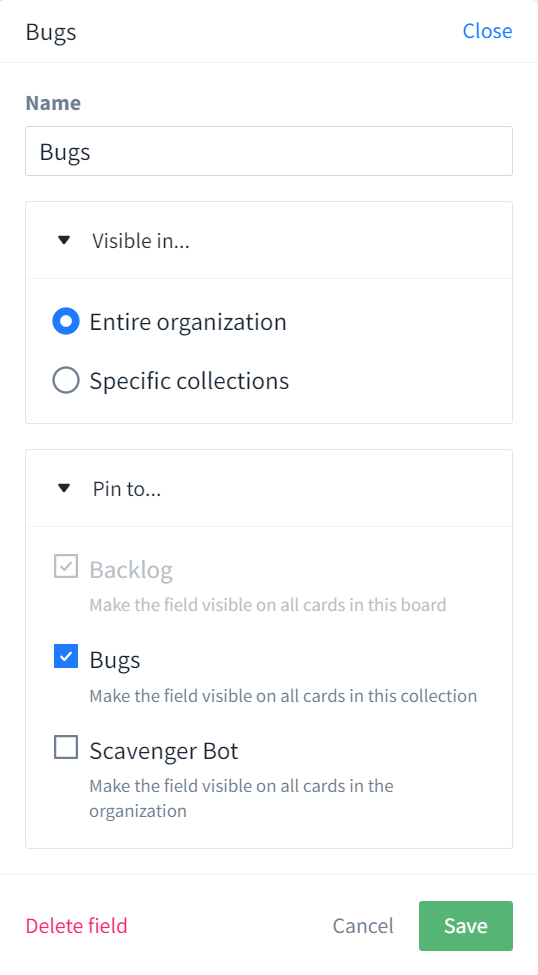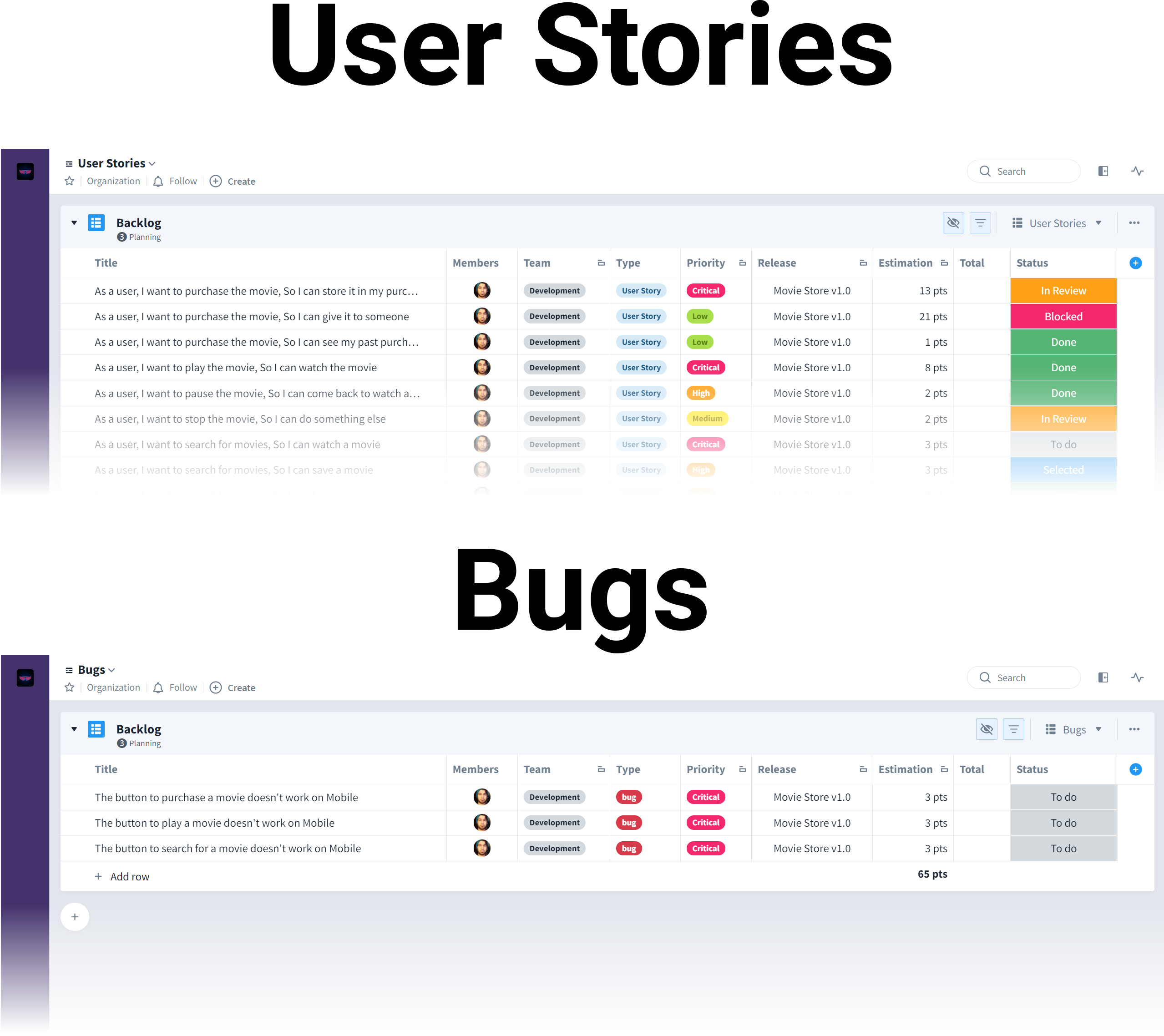 marked this post as
complete
Merged in a post:
Option to keep Board View separate between collections
At the moment, if you have a board in more than one collection, any change you make to the view (e.g., Kanban to Timeline) in one collection changes it in another.
Our use case is having a master board to see top down projects (where we'd want a timeline view), but I want to keep a Kanban view in the collection that board belongs to, which prevents us from having a proper timeline dashboard.
marked this post as
in progress